Details

Karma Realty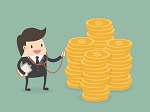 Earning an Ontario Real Estate License is an expensive endeavour. Real Estate Board fees, franchise fees, education and advertising all add up. Building a client base can take years. Sometimes however, life throws you a curve ball and you need to take a break. It would be a shame to loose all your hard earned good will. Parking your License with Karma Realty will allow you to still earn referral income by keeping your license active, but without the high costs of staying in business.
We are keeping doors open for Ontario Real Estate Agents, contact us now to see how we can help.
Details

Karma Realty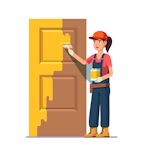 The HuffPost reports that Toronto's new home sales are plummeting due to disappearing demand. Investors are pulling out of the market, decreasing demand by 73% in September. Prices for these new homes is also dropping, done 17% to a still unbelievable 1.6 million dollars. Ontario's Fair Housing Plan, changes in the interest rate and stricter mortgage regulations are likely the culprits.
If the market slowdown is causing you to consider your options, contact us to see how we can help.
Details

Karma Realty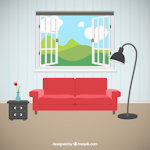 According to an article on the HuffPost todays young Canadians are less likely to own a home than their parents did at the same age.
The latest census figures show that at 30 years of age, 50.2 percent of millenials own homes, down from 55 percent of their baby boomer parents. Todays young adults are more likely to live in appartments or at are still at home with their parents. And those that do own, are more likely to be in multi-unit properties than single detached homes.
Details

Karma Realty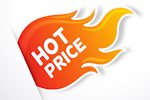 The HuffPost reports that the CMHC says that two of Ontario's housing markets in Hamilton and Toronto are "highly vulnerable". Conditions including overheating, price acceleration, overvaluation are at the heart of the assessment. Although the overall sales have climbed for the last two months, the CMHC expects the sales to decline over the next year. See the full article here.
Details

Karma Realty

If you are currently parked with a brokerage that is closing and are now looking for a new brokerage to park with, we can help! We are keeping options for Ontario Real Estate Agents open.
Moving to Karma Realty is very easy and in most cases, can be completed within a day.