Details

Karma Realty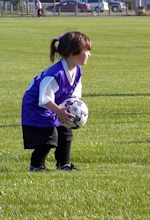 Would you embark on a road trip without an end destination in mind? If you did, you would drive around a lot, see a lot of places, but you wouldn't get where you are going because you don't know where that is. If Mr. Roger Clemens, one of the best pitchers of all time, were standing on the pitcher's mound, what are the chances that he could throw a pitch right across home plate? Now, if Mr. Clemens were blindfolded and then spun in circles a few times for good measure, the probability of a perfect pitch drops dramatically. What are the chances of people achieving their goals if they are blindfolded and dizzy? Goals require clarity and focus that can only be achieved with proper structure and definition.
Details

Karma Realty
Life happens. Even to Real Estate Agents. Considering how stressful the job can be, I think sometimes it happens to us more then others.
Sometimes things happen that we have no control over that require us to take a step back from the business for a time. In Ontario, and most other areas, there are companies that will hold your Real Estate License.
Details

Karma Realty
Strategies for the Retiring Lone Ranger Realtor
You worked your Real Estate career as a lone gun. You helped the client, then rode off into the sunset to find the next deserving home buyer or seller. No looking back, and no regrets. Now, it's time to retire from the business and a regret or two may be lingering. The Lone Ranger Realtor may be leaving a lot of money on the table as the golden age approaches. If you're a Lone Ranger, you may not have much to pass along to the new gun in town. The money left on the table is yours, but how do you get it back now?
Read more: Strategies for the Retiring Lone Ranger Real Estate Rep